Thanksgiving is a time for cherished traditions and creating lasting memories around the holiday table. In preparing Thanksgiving dinner, we look for the perfect balance: classic dishes and new recipes to delight our loved ones. One such delightful addition to your holiday meal is the ever-popular Thanksgiving Jello salad.
These sweet side dishes have been a part of holiday dinners for generations, making them family favorites and timeless classics. In this post, I gathered some of the best Thanksgiving Jello salad recipes.
The salads combine basic ingredients with a touch of creativity, adding a burst of color and flavor to your holiday table. These easy holiday dishes are perfect for potlucks, special occasions, and, of course, your Thanksgiving feast.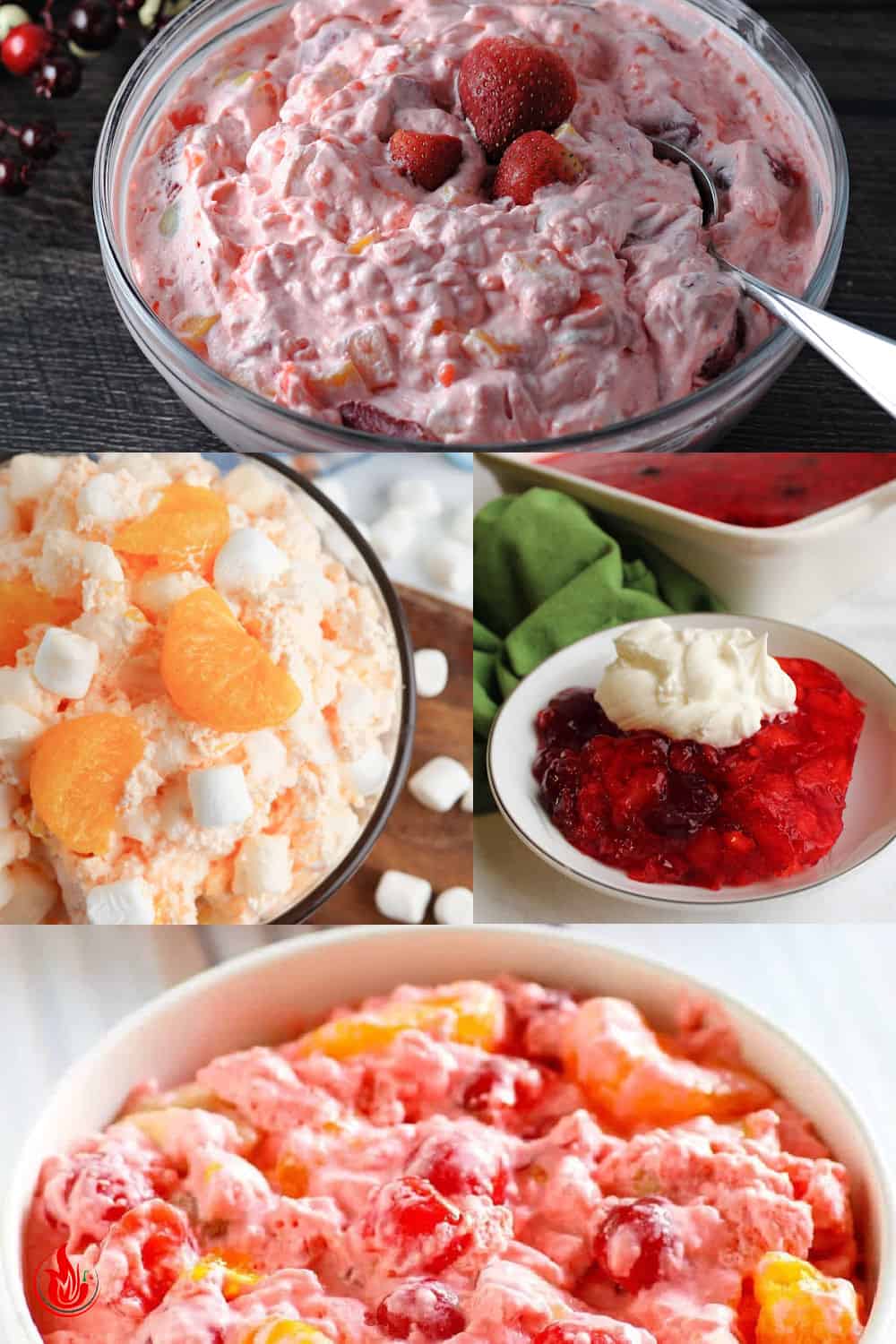 Strawberry Jell-O Salad
This sweet strawberry salad features tapioca and vanilla pudding, with Cool Whip to give it an extra creamy texture. Strawberries and fruit cocktail provide plenty of fruit flavor!
Tapioca Fruit Salad
A delicious sweet and creamy salad, perfect for your holiday table!
Tapioca JellO Salad
Cranberry Jello Salads for Thanksgiving
This Cranberry Jello Salad would make an excellent fruity addition to any holiday menu due to the fresh pineapple! Just three ingredients and an ideal make ahead dish. Serve plain, or top it with some whipped cream for an extra special touch!
Cranberry Jello Salad with Pineapple
This cranberry Jello salad would make a perfect fruity addition to your Thanksgiving or Christmas menu. It takes only three ingredients and is a perfect make ahead dish.
get the recipe
Upgrade your traditional Cranberry Sauce this holiday season by turning it into this simple and sweet Cranberry Salad!
Classic Cranberry Salad - The Salty Marshmallow
Classic Cranberry Salad is tart, sweet and full of chopped pecans and mini marshmallows.
get the recipe
This easy cranberry salad is great for Thanksgiving, and it will be enjoyed by vegan and non-vegan family members alike!
Vegan Retro Jello Cranberry Salad
Vegan Retro Jello Cranberry Salad 🌱 Experience a blast to the past this with this all vegan version of a classic Thanksgiving Jello Cranberry Wobbler salad. Created with a colorful combo of fresh cranberries, oranges, walnuts and spices in a citrusy-sweet plant-based gelatin.
get the recipe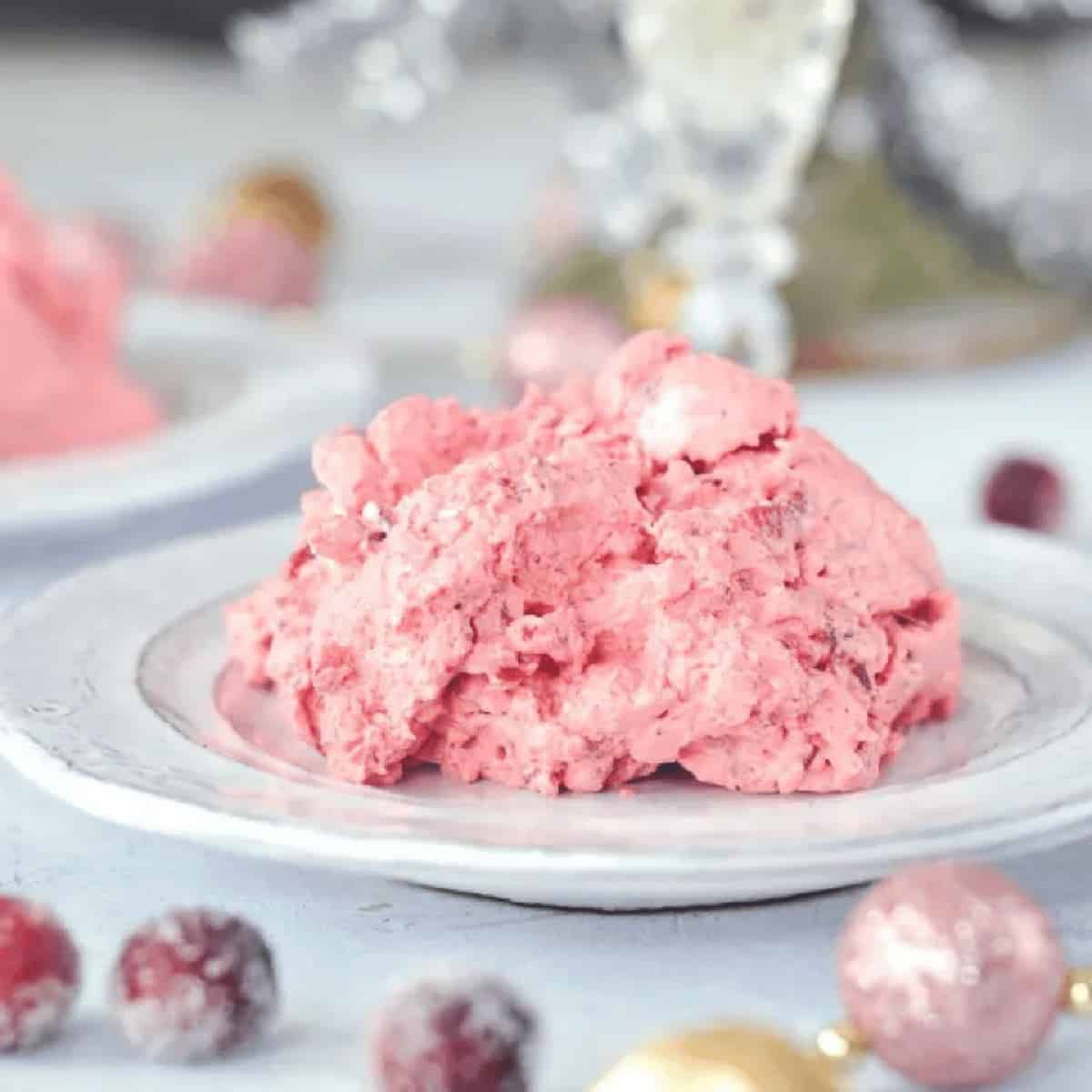 Relive a slice of Thanksgiving history this holiday season with this all vegan version of cranberry jell-o salad. It's created from fresh cranberries, oranges, walnuts and spices in a vibrant citrusy-sweet plant-based gelatin base. This easy cranberry salad recipe is great for Thanksgiving.
Vegan Cranberry Fluff Jello Salad
This vegan Cranberry Fluff Jello Salad is a retro classic. Enjoy its festive holiday flavor!
get the recipe
This is an old-fashioned recipe made modern. While it does contain raspberry gelatin, no jello mold is needed. It is made entirely in a food processor and then you allow the salad to set overnight. Give it a stir and voila! Something between a cranberry relish and cranberry salad.
Cranberry Jello Salad
Festive side dish recipe for the holiday season. With whole cranberries, celery, and walnuts for a little crunch. Orange, apple and raspberry jello for a delicious recipe. A great make ahead side dish
get the recipe
Cranberry Raspberry Jello Salad used to be a mainstay at your grandmother's table. It's a classic for a reason!
Cranberry Raspberry Jello Salad
Cranberry Raspberry Jello Salad is the perfect light and fruity dessert after a heavy meal. It will satisfy your sweet tooth without weighing you down.
get the recipe
Orange and Peach Jell-O Salads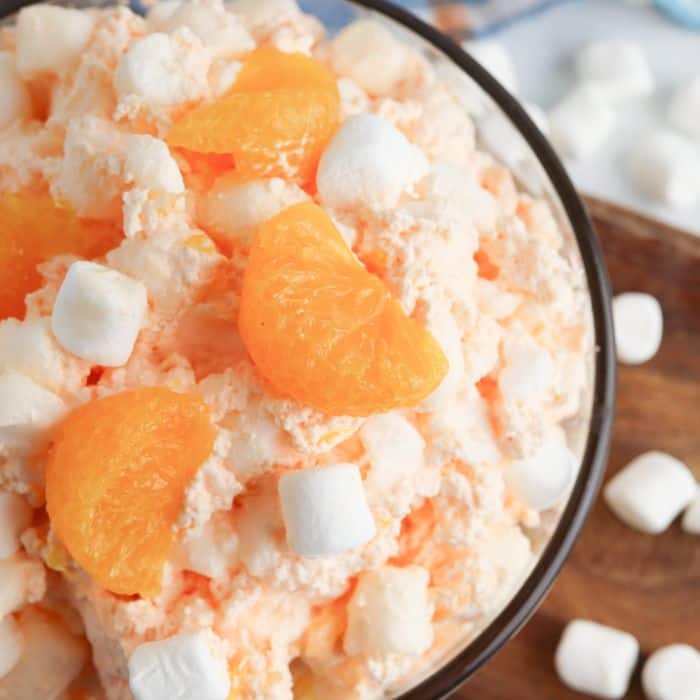 Mandarin Orange Jello Salad is an iconic dessert salad comprised of orange gelatin, canned mandarin oranges, whipped cream and other fruits or ingredients. A popular Thanksgiving side dish! Enjoyed chilled as either an accompaniment to dinner or as part of dessert courses!
4 Ingredient Mandarin Orange Jello Salad
Whip up this Mandarin Orange Jello Salad, that takes just 4 ingredients to make. A creamy and sweet fruit salad with jello and Cool Whip.
get the recipe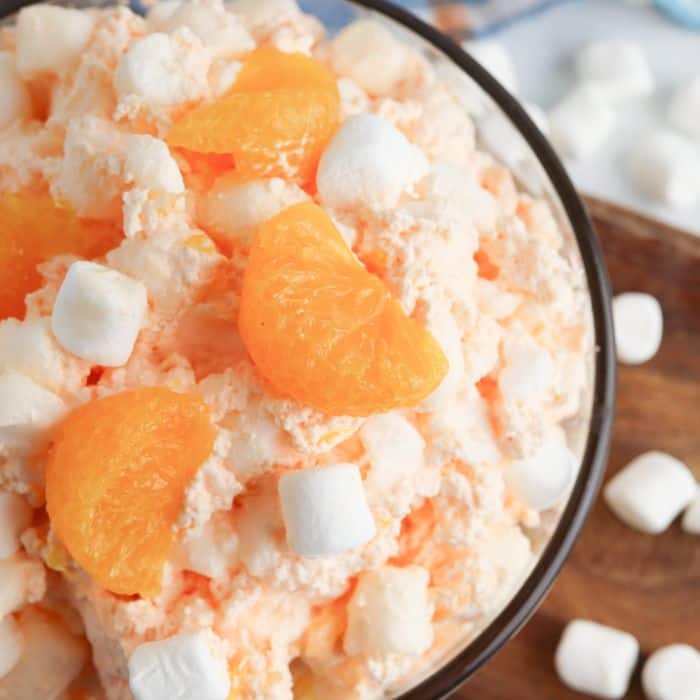 With the sweet flavor combination of orange and vanilla, you could justifiably call this orange jello salad "creamsicle fluff".
Orange Fluff Salad
Orange Fluff Salad is a dreamy dessert salad made with just 5 ingredients: jello, pudding mix, whipped topping, oranges & marshmallows!
get the recipe
If you love Strawberry Jello Pretzel Salad, then this Peach Jello Pretzel Salad will not disappoint. With all of the same ingredients except for using peaches instead of strawberries.
The Best Peach Jello Salad
This is the Best Peach Jello Salad you will ever taste. It is so easy to make and everyone will love it at any get together.
get the recipe
If you have dairy-free family members, they will appreciate this Jello salad, made with coconut whip cream for all the creaminess without dairy.
Healthy Orange Jello Salad Recipe - Dairy Free!
This healthy, naturally sweetened orange jello salad is so fun and delicious! We're taking jello salad, and filling it with extra goodness and nutrition.
get the recipe
Cherry and Raspberry Jell-O Salads
Cherry flavors rule in this Jell-O salad. Maraschino cherries, Cherry 7-Up, and cherry Jell-O provide layers of cherry flavor!
Cherry 7-Up Fluff
This Cherry 7-Up Fluff no-bake dessert is made with maraschino cherries, mandarin oranges, Cool Whip, marshmallows and cherry 7-Up and jello.
get the recipe
Both cherry and lime Jello are used to make the beautiful holiday colors in this salad. The red and green are perfect for Christmas dinner, but so delicious you'll want to serve it for Thanksgiving or any holiday meal!
Christmas Jello Salad
Looking for a fun, classic and colorful holiday treat? This Christmas Jello Salad is super easy, tasty and feeds a crowd, perfect for all your holiday parties.
get the recipe
That sweet and salty combination never gets old, and this raspberry pretzel salad will not disappoint!
Raspberry Pretzel Jello Salad
This raspberry pretzel salad is great for a side dish or dessert for a group party or dinner!
get the recipe
From the vintage recipes that remind us of simpler times to the innovative new creations that add excitement to our holiday table, Jello salads have proven their place among the best things to enjoy during Thanksgiving dinner. With their vibrant colors, sweet flavors, and versatility, they cater to all tastes and preferences, making them a great addition to any holiday meal.
So, whether you choose a classic cranberry fluff salad or experiment with a new recipe, be sure to store your creations in an airtight container for future holiday dinners and potluck gatherings. These Thanksgiving Jello salads are not just recipes; they are a testament to the joy of sharing delicious food with loved ones on special occasions.