Meatballs are pretty easy to make - so quick! But, there's a way to launch your meatball dinners into hyperdrive by freezing them. Yes, you can freeze them (gives you chills, amirite?).
Now you know the secret to the poetically named: Freezer Meatballs recipe.
And, here's another plus: You can please everyone at the dinner table by making these morsels for carnivores and keep a portion of the sauce meatless for those who prefer it.
How to prepare the meatballs
The recipe is pretty straightforward with simple seasonings that complement a variety of sauces.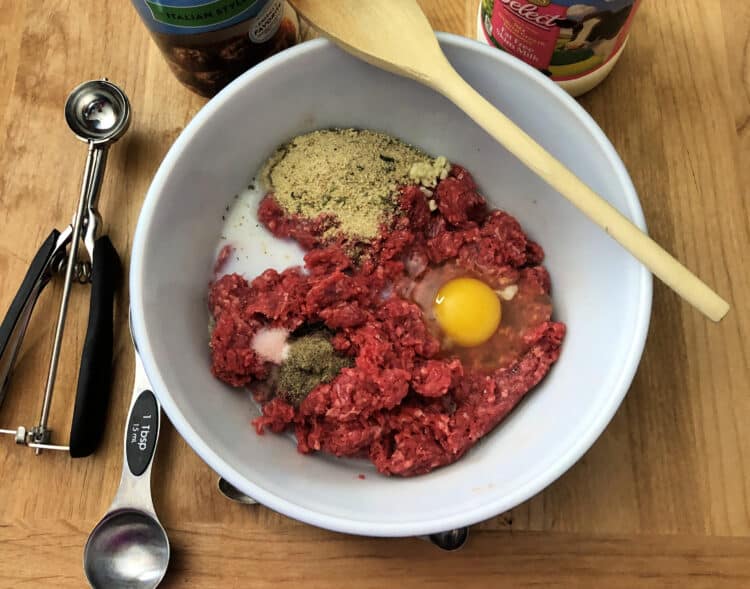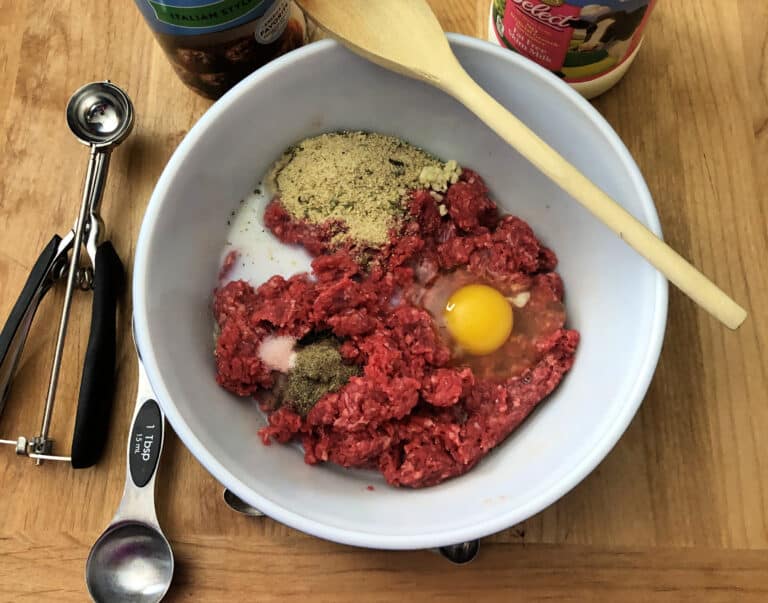 The proportions are suitable for 1 ½ pounds of ground beef (I actually used 1-⅓ pounds for this batch) but all can easily be doubled for a larger batch.
My preferred cooking method is baking. I stumbled upon this approach on allrecipes.com years ago, ran with it and never looked back. Pan-frying is hot, messy and entirely too hands-on for me.
Just bake for 20 minutes and then let them cool.
Freeze the meatballs for later
To freeze, line a baking sheet with (fresh) parchment paper and spread the meatballs out, not touching, if possible.
Even though the meatballs look like they could be frozen right on the foil used to bake, I opted to transfer because each one was a little stuck on the foil. I didn't want frozen foil bits on my meatballs.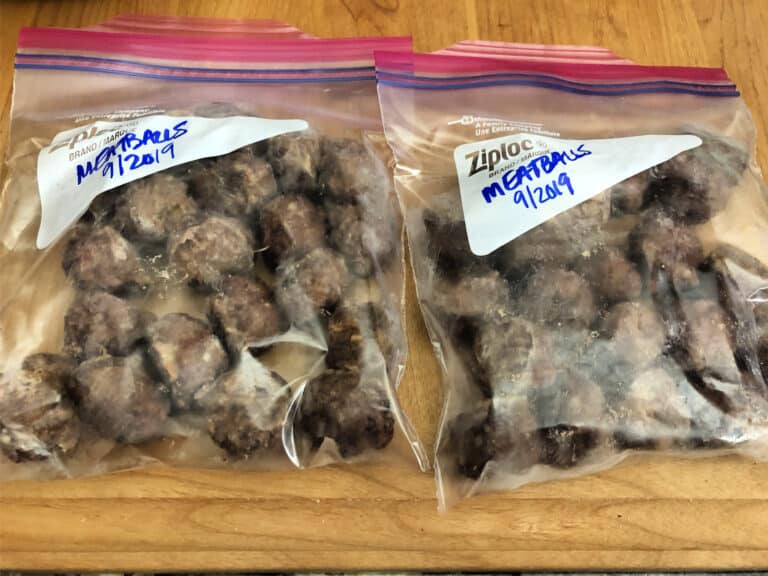 Freeze for about an hour, then remove and place in a freezer-safe airtight storage container.
By freezing them individually first, it will be easier to remove the quantity needed at dinnertime rather than dealing with one frozen block. Large batches can be split between multiple containers as desired.
How to use
When needed for a meal, it's best to take the meatballs out in the morning to thaw during the day, but in a pinch you can microwave-defrost and finish warming them in your sauce while the pasta cooks.
Freezer Meatballs make weeknight meals so easy!
Print Recipe
Freezer Meatballs
Pre-cooked meatballs are stored in the freezer, meal prep for busy weeknight meals
Cost:
Varies by grade of ground beef
Ingredients
1½

lb

ground beef

¼

cup

seasoned breadcrumbs

1

TB

dried minced onion

1

clove

garlic

minced

1

TB

Italian seasoning

½

tsp

salt

¼

tsp

ground pepper

1

large egg

2

TB

milk
Instructions
Preheat oven to 400F.

In large bowl, mix all ingredients together until fully combined.

Prepare a baking sheet by spraying with oil or lining with parchment paper.

Form meatballs with your hands or a cookie scoop. Place on the prepared baking sheet, leaving space between the meatballs.

Bake for 20 minutes at 400F.

Remove from oven and allow to cool.

To freeze, place baking sheet with meatballs in the freezer for an hour. Remove from freezer and transfer frozen meatballs into an airtight freezer-safe storage container. Return to freezer until needed.
Also try Ricotta Meatballs - another delicious choice!