My neighbor used to have a pile of wood stacked on the edge of his lot. It was occupied by a big old woodchuck who would periodically come out just to torment my dogs. I was so happy when the woodpile disappeared, because then so did the woodchuck.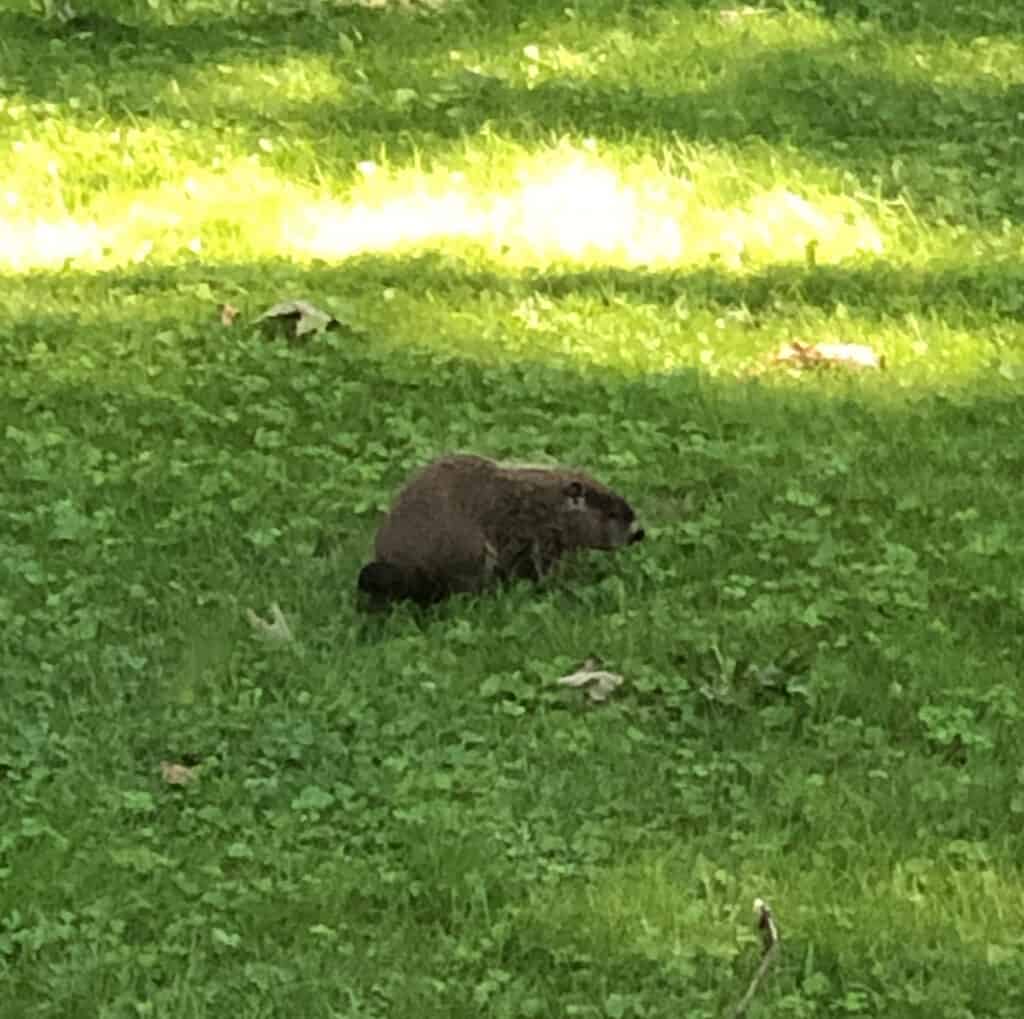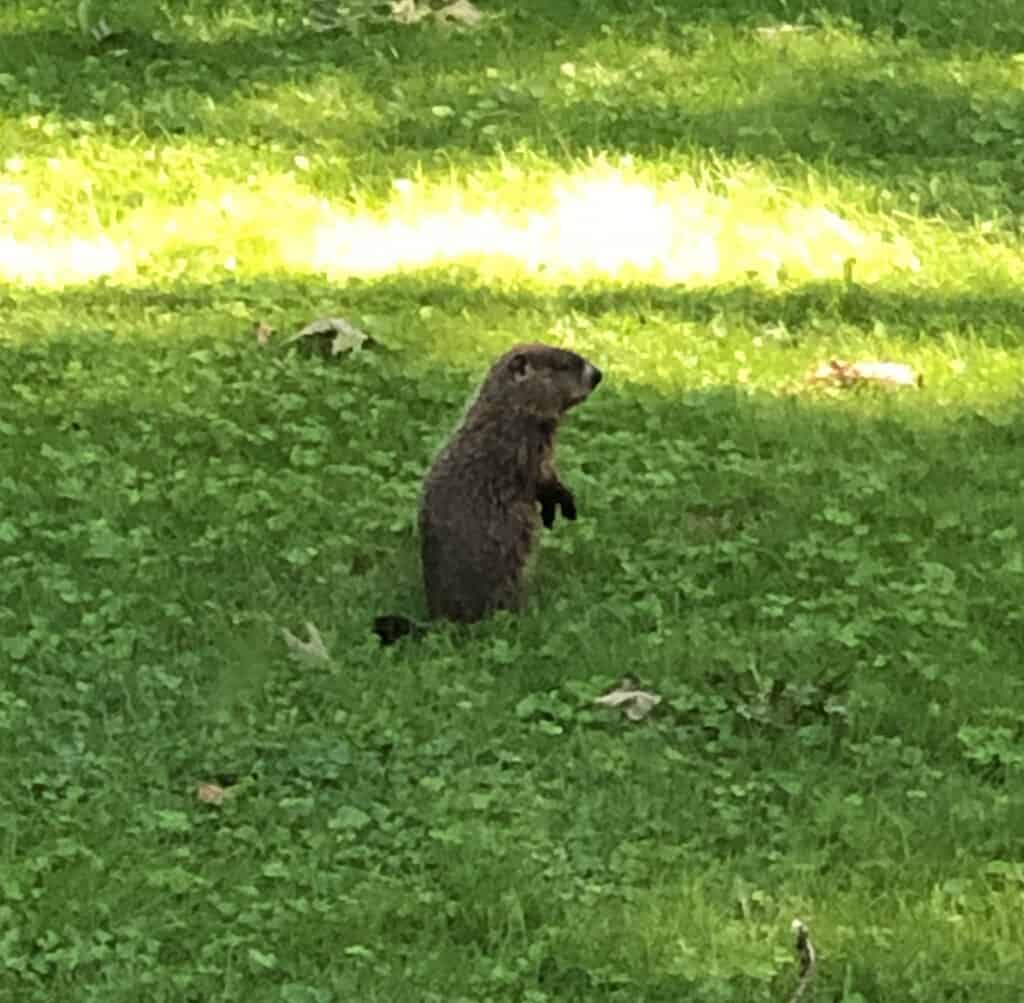 After all these years, I have daily sightings of a woodchuck. He looks much too comfortable in my backyard!
I'm starting to think I need to get a dog again!